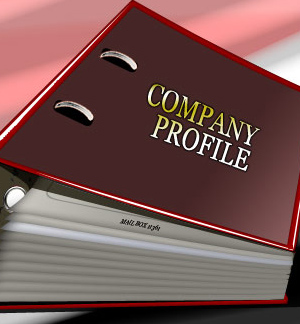 "
Modern Polypack
" !
is the "symbol" of trust since 1975…...And "genius" in polymer extrusion processing.

Quality Products - Quality Service - Quality maintenance of product and service.

Our Motto
Quality Products... Committed Service... Satisfaction...
Modern Polypack Industries, Is A  Registered MSME Unit Established In The Year 1975 By Sri Jeewan Lal Rathi And Sri Bhawar Lal Bhattar. They Are  The  Pioneers  In  Promoting  This  Industry. But The Day to Day Functioning Of The Company Activities Are  Looked After By Mr. Kamal Rathi, Mr. Jugal Rathi And Mr. Sushil Rathi.  In  Balasore, They Are  The  Pioneers  In  Polymer  Processing, While  Mr. K.Rathi Takes Care Of Marketing/Accounts, Mr. J.Rathi, Manufacturing/ Purchase, Mr. S.Rathi, Marketing & Legal Affairs.

This  Manufacturing  Unit  Is  Located  In  Balasore – The Sun City Of Orissa  In  Eastern   India. Balasore  Is About 200 K.M. Away From The State Capital Bhubaneswar, And About 230 K.M. Away From Kolkata, The Eastern Region Headquaters Of Indian Peninsula.  

Polythene  Became  An  Important Commercial Product  Due  To The Result  Of  High  Pressure  Reaction Studies Conducted By Imperial Chemical  Industries, England.  During 1936,  ICI Could Obtain Patent For Low Density Polyethylene  And After Further Research In 1952 Phillips Petroleum Company, USA And Prof. Karl Ziegler Of Germany Developed Hdpe Through  Low Pressure  Polymerization. The Chain Like  Molecular  Structure  Determines  The  Fact  That LDPE  / HDPE Possess Much Versatile Properties Than Its Contemporary Items.
Polythene (Plastics)  In Various Forms Are The Order Of The Day. In The  Field  Of  Packaging,  Daily Utility, Etc. It  Has  Replaced Almost All Conventional Items Like Paper, Jute Etc. The Various Polythene  Products  Available For Packaging Are LDPE / LLDPE / HDPE / HM-HDPE / POLY PROPOLENE / EVA. Since  Every  Of  The  Material  As  Stated Above   Has  Excellent  Advantages  And Are Characteristic In Many Respect  Compared  To  Others. So  Our  Composite Unit Takes Care Along  With  Our  Associated  Concerns  "Associated  Plastics Pvt. Ltd., Swastik Plastics, & Packers India Which  Is  Also, Located  At  Balasore  To  Meet  The Requirement Of Different  Consuming  Sector  Through  One  Source.

MODERN POLYPACK INDUSTRIES [MANUFACTURER OF]
ALL KINDS OF POLYMER PRODUCTS PROCESSING BY CO-EXTRUSION
LDPE Sheets, Films, Covers, Emboss Poly,

LLDPE Rolls, Sheets, Liners, Milk White Sheets,

HDPE Liners, Sheets, Rolls, Covers,

HM-HDPE Sheets, Covers, Films, Bags.

EVA Bags, Sheets etc.
Modern Polypack Industries
BALASORE,ORISSA.