BUSINESS OPPORTUNITIES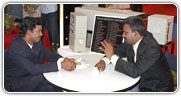 Join us as a Business Associate. We have various & large range of Pet packaging Project, Consumable Goods, Automotive Goods, House ware appliances, Packaging Machinery.
For further email us at :
sales@modernpolypack.com
*PLASTICS BAGS ARE ENVIRONMENT FRIENDLY AND RECYCLABLE
AS PER IS: 14534-1998
NB: *PLASTIC BAGS DO NOT LITTER; WE DO…
PLASTIC
...USE WISELY
…DISPOSE RESPONSIBLY
"PLASTICS – YOU JUST CAN'T DECLARE THEM "OUT"

L I N E R S:
Against the fury of environmental changes in our country and in sea; it is not just "Liners" but call them the protective covers for packaging of bulk industrial produces viz; Sugar, Tea, Insecticides, Pesticides, Alumina, Poison, Fertilizers, any other export substance in granules or powdered form.

B A G S:
The polymer films are used maximum and for various application in Carrier bags, Counter bags, Grocery bags, Vest type bags all because of its versatile properties.

R O L L S:
To declare them "out of action" is endangering the packaging Industry. Printed or unprinted, cut to shape or on the roll, the polymer sheets has the advantage of favorable benefit of doubt decisions.

SHEETS/FOOD GRADE FILMS:
The food stuff packaging of cake, biscuits, sweets, meat, fish, milk, curd, fruit juice, vegetables yogurt, bread etc all of them are guarded up to the keeper's safe hands.

PACKING FILMS:
The field is widely spread out for the safety of holding the grocery, coffee, milk powder, soaps,detergents, tobacco, toiletries, clothes, dresses, shoes, books, stationeries etc. in the game of commercialization.

P I P E S:
The plastics are much preferred to straight drives in Irrigation sector for the canal lining, reservoir lining and covers the grain storages.

C O V E R S:
The grounds men have the unprecedented role of spreading viz; in construction applications, water proofing of roofs, road construction and damp proofing of the buildings etc. owing which  its role is ever preferred.

GRAPHICS:
Around field and establishments too, the emphasis for uses of plastic products in manufacturing labels, toys, stickers, hoarding, glow sign boards etc. has invincible lead over its competitors.

LDPE/LLDPE   Bags, Films, Tubes, Sheets, Rolls etc.

HDPE/HM-HDPE Bags, Tubes, Films, Rolls, Sheets etc.

Polyprolene Bags, Films, Tubes, Rolls etc.

Eva Bags, Films etc.

Flexo/Rotogravier multicolor printing.

All the products are required by different industries for packing purpose. The roll of good packing can never be over emphasized, being everything equal of good packing can increase the value, durability of the product. In the present day plastic is more or less has replaced other natural materials for packing purpose in as much as it is durable, moisture resistant, strong and economic etc.

Polypropylene tubular film has attended a considerable favour in modern packing industry. These films are used for packaging of Garments, Cloths, Lozenges, Biscuits and eatables. Polypropylene is one of three major thermoplastic. It is fully transparent virgin materials having very good transparency along with lustre. It gives higher tensile strength cross sectionally and traverses directions.